Know Fall's 8 Most Wearable Trends
If you're the type to shy away from new trends out of fear they're too eccentric, welcome Fall 2018 with open arms. Throughout Fashion Month, all we saw were familiar patterns, colors, coats, and layering tricks, perhaps just worn in new ways. The eight most prominent style statements are ones virtually anyone could pull off — and they're all ridiculously flattering, too. Brush up on the standout takeaways from the Spring 2018 season, then read our fresh report from start to finish and prepare for an eye-catching wardrobe this year that's actually remarkably comfortable.
Street Style Statement Coats
It doesn't matter whether you prefer a crazy, ornate print, something fluffy, or a design that's wildly colorful. These one-and-done statement coats dominated the runways, whether layered or standalone. All you really need is a pair of boots to finish the outfit.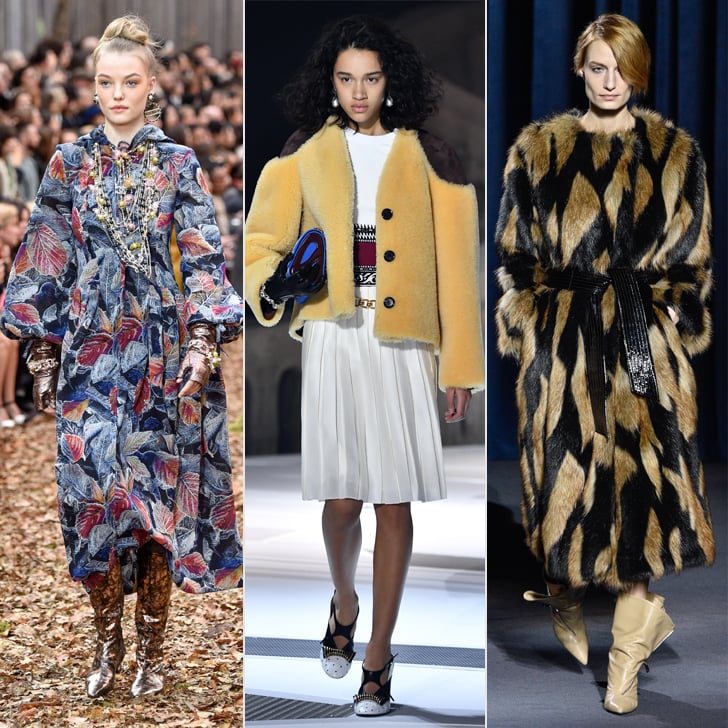 Louis Vuitton Fall 2018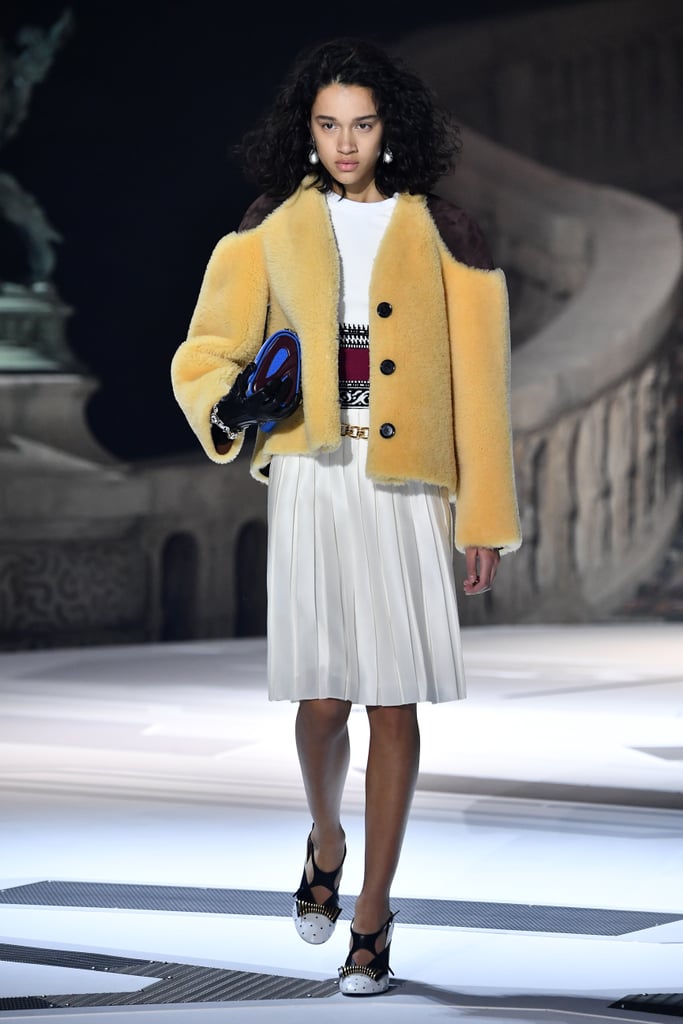 Chanel Fall 2018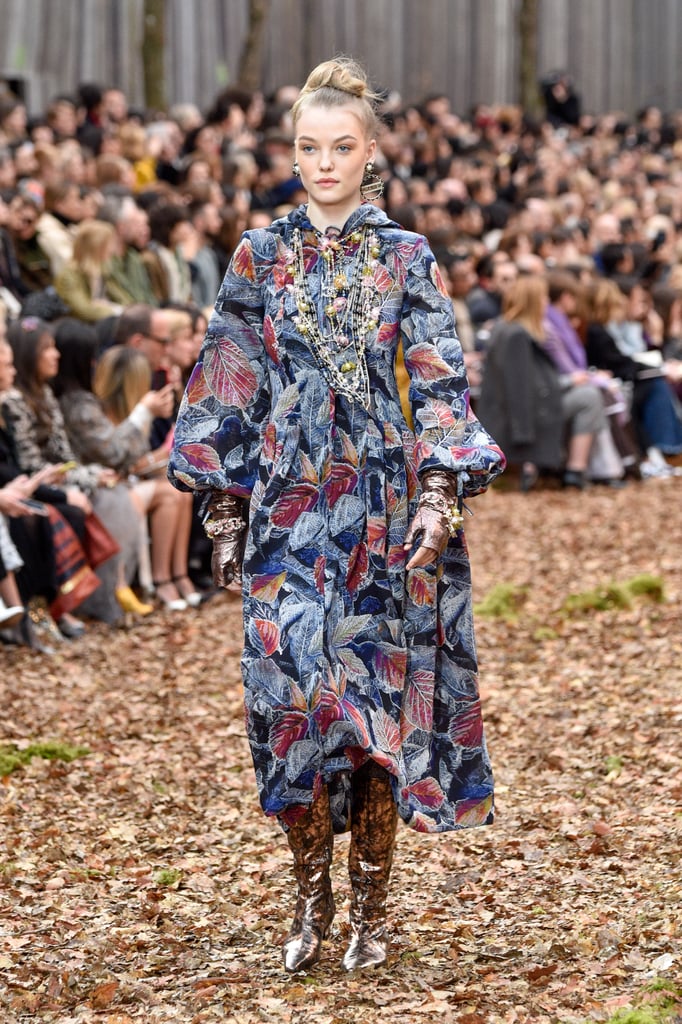 Remember the little ruched skirts you wore years ago? They hugged your curves but flattered your bod at the same time. We saw ruching down the sides of midi dresses and across miniskirts, so keep an eye out for tight-fitting, detailed numbers like these, and don't be afraid to try them on. They'll elongate your frame and help you achieve a very high-fashion style.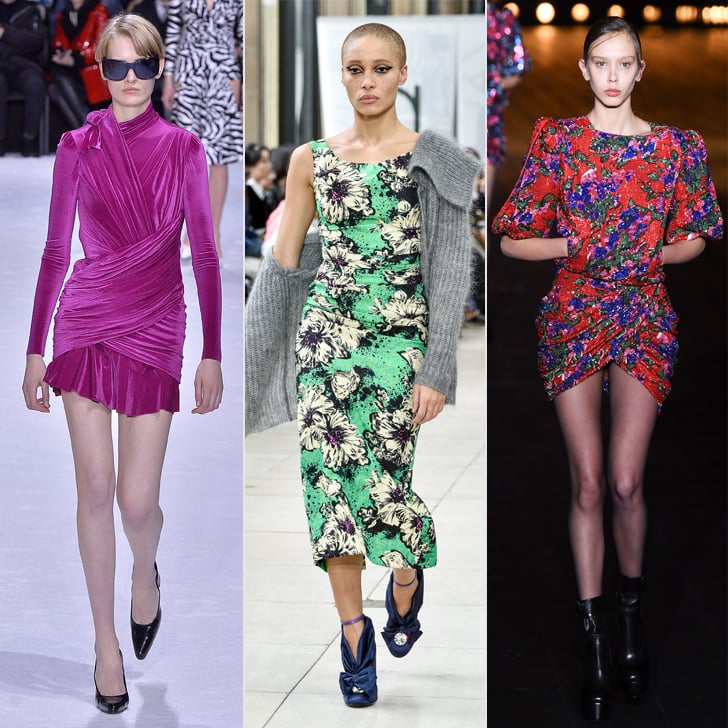 What lady doesn't love leopard print? This season saw the revival of classic leopard coats, but we were also introduced to tiger print, and these patterns could be spotted from a mile away when worn down to the shoes. It's a throw-on-and-go, eye-catching outfit for the new season.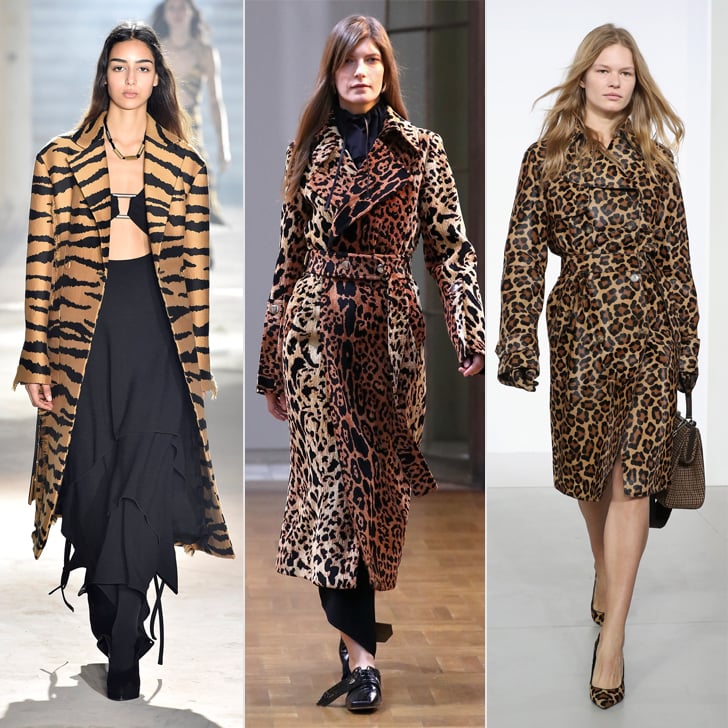 This monochromatic look is fiery, but not angry. When you work varying tones from your head down to your toes, the result is actually quite pretty, and there's no chance you won't be noticed by passersby.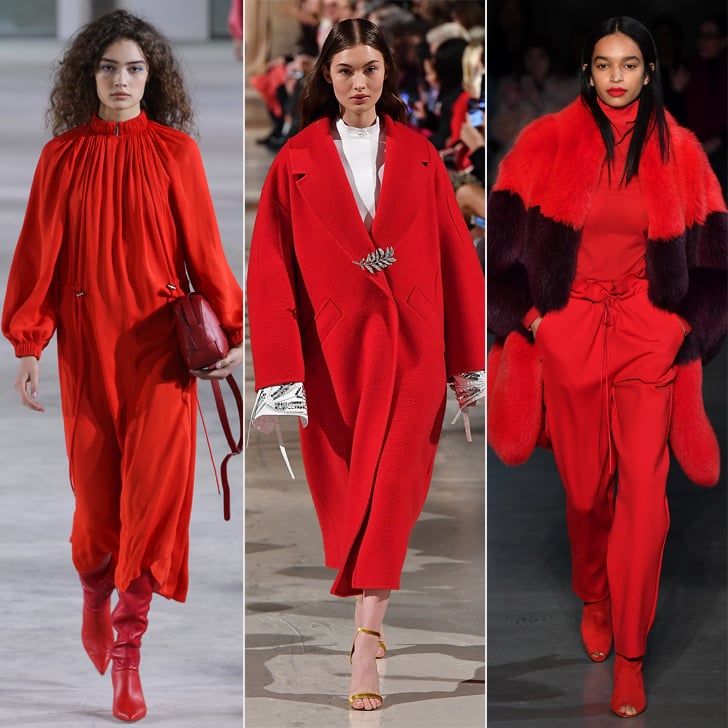 '80s Western
Take the exaggerated shoulders, kitten heels, and statement earrings that made a big return to the '80s a few seasons ago, and mix in Western accessories — think snakeskin booties, cowboy prints, and fringe — and you've got a happy meeting of two very different yet appealing vibes.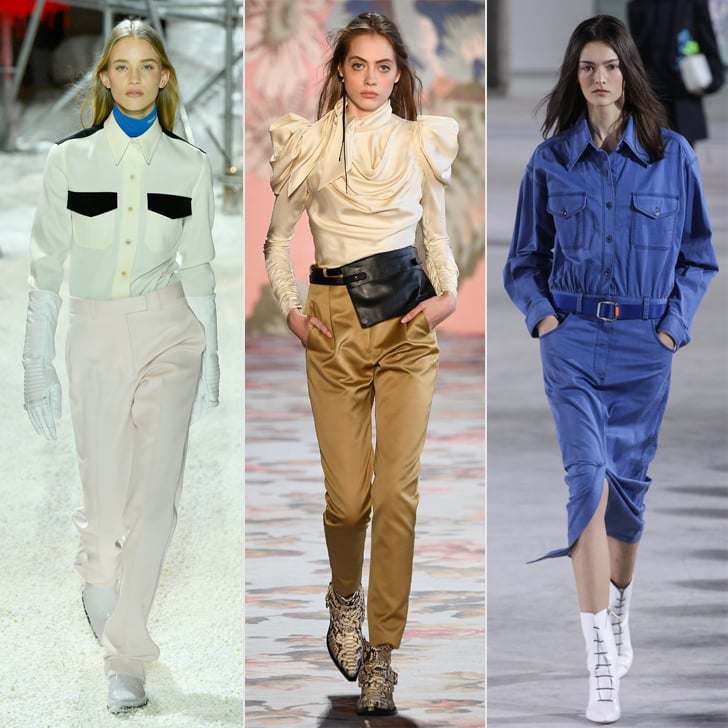 Sugarcoated Shearling
This season was all about layering, so while a look might not necessarily call for more volume, designers went the extra mile anyway. A jacquard dress topped with a fuzzy vest clearly calls for just a little more texture, so introduce a shearling coat into your wardrobe, and make sure it's the final statement piece.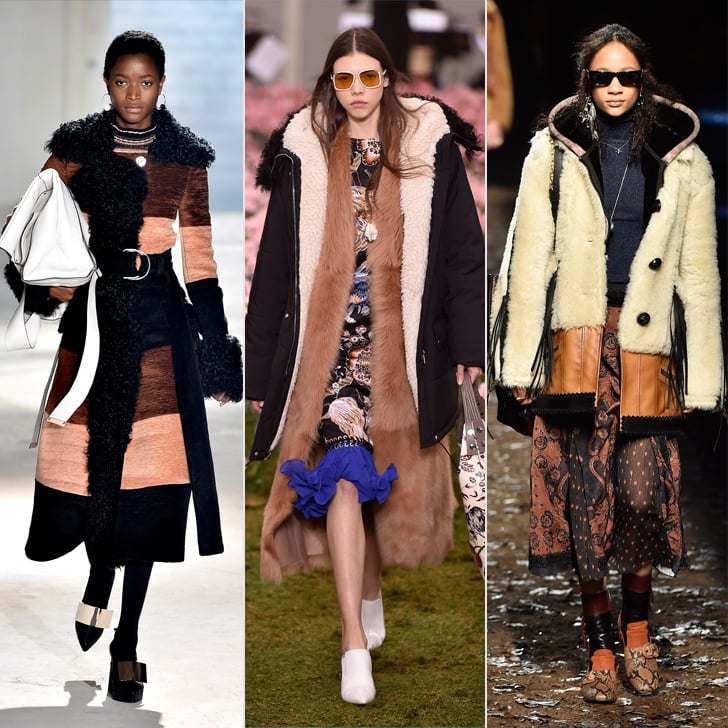 Plenty of Plaid
While you're obviously familiar with check print, we've graduated from the return of the simple tartan coat to unexpected pairings and plaid worn in new ways — like asymmetrically across a dress or from head to toe in varying shades. This season, try mixing your plaids, not just by color, but by material (think wool scarves with nylon tote bags).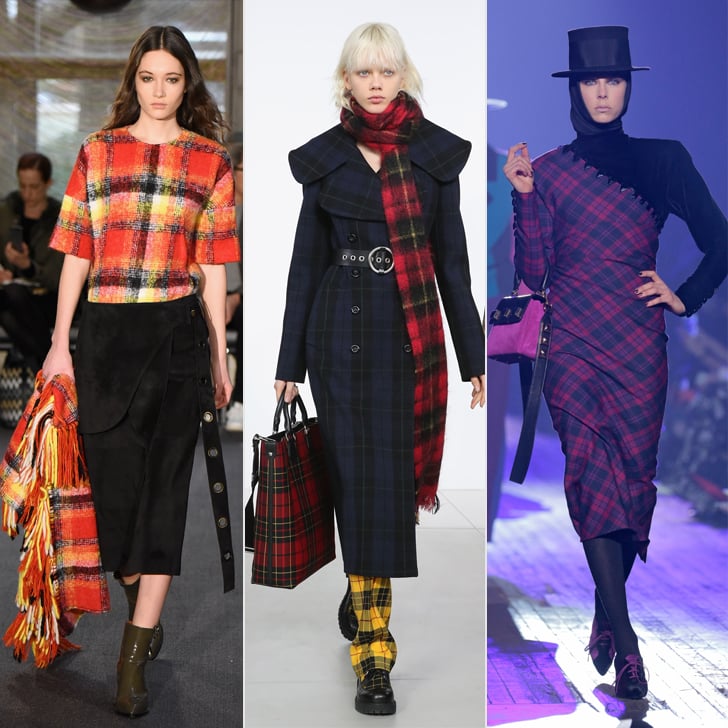 The key to working this trend is to splice together a handful of prints that might not make sense on paper. But if you add at least one neutral shade or solid accessory to your outfit, you can pull off anything — and these mishmashed looks prove it.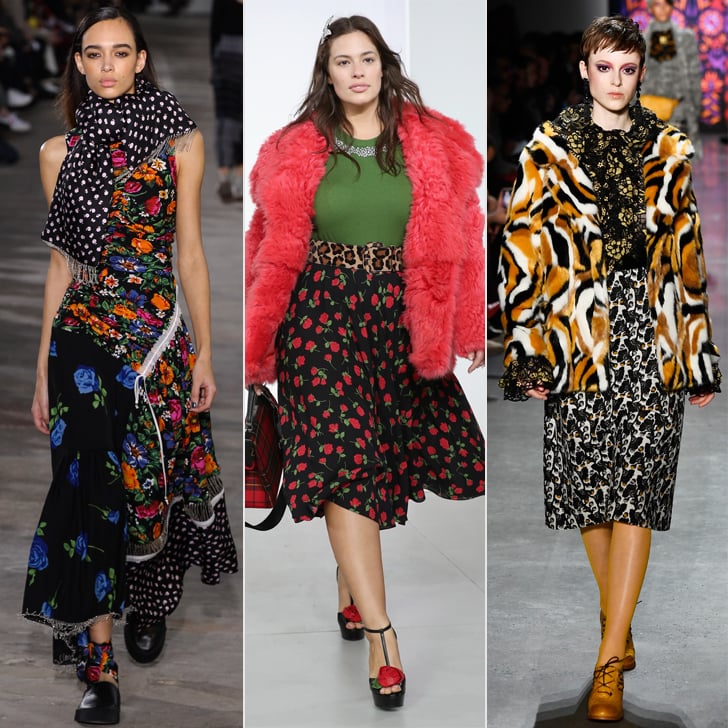 ---